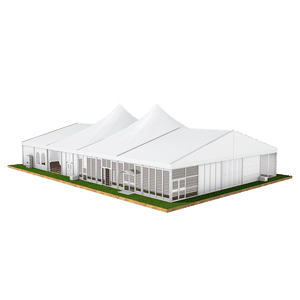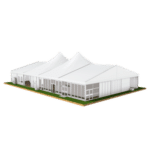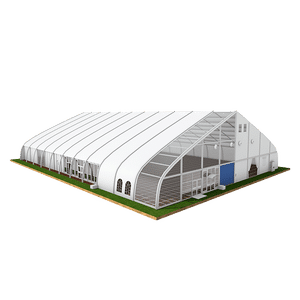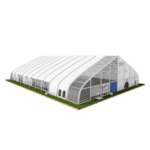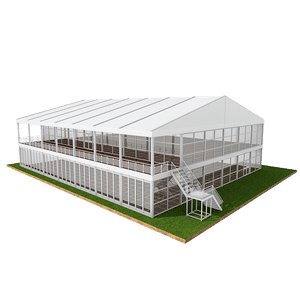 Two-Story Structure
The Double Decker Tent, also referred to as the Two-Story Tent, represents a sophisticated two-level structural design. It provides the capability to accommodate twice the number of individuals within the same square footage as a single-story structure. This feature makes it exceptionally well-suited for premium viewing areas at both indoor and outdoor events, including concerts, sports events, and stadiums.
The high-profile appearance of our Double Decker Tent makes it the ideal choice for custom-branded installations, offering a luxurious setting suitable for high-end restaurants and various upscale applications.
Our Double Decker Tent is engineered to meet, and in many cases exceed, wind load standards of up to 120 km/hr. Furthermore, we offer a premium customization service that includes an aluminum alloy frame and glass roofing options, allowing us to tailor the tent to your precise specifications and requirements.
Gallery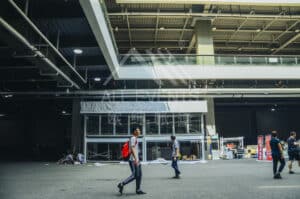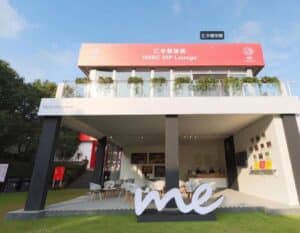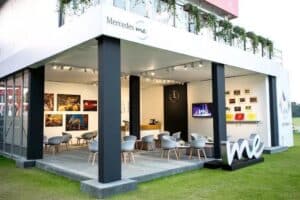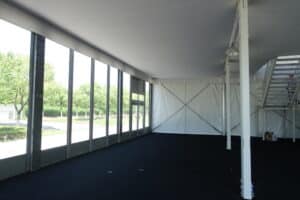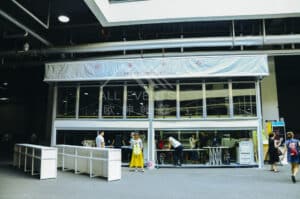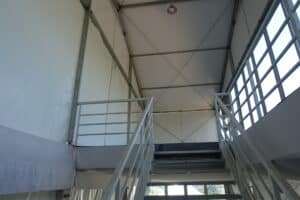 Models & Sizes (Span width from 5M to 30M)
Span Width
Eave Height
of 1st floor
Eave Height
of 2nd floor
Ridge Height
Bay distance
Wind Load
Main profile
10m
4m
4m
9.8m
5m
100km/h
300x120x6mm
15m
4m
4m
10.4m
5m
100km/h
300x120x6mm
20m
4m
4m
11.25m
5m
100km/h
300x120x6mm
25m
4m
4m
12m
5m
100km/h
300x120x6mm
30m
4m
4m
12.87m
5m
100km/h
300x120x6mm
Features, Accessories and Cutom Design
Frame material
Hard pressed aluminum alloy T6061/T6
Fabric cover
double PVC-coated polyester textile; 100% waterproof;UV resistant, tear-resistant, self-cleaning ability, etc.
Roof cover
850g/sqm white PVC Fabric
Sidewall cover
650g/sqm white PVC Fabric
Fabric color option
White, yellow, transparent and customized
Connector
Strong hot-dip galvanized steel.
Allowed temperature condition
-30 degree Celsius +70 degree Celsius
Wind load
80-100km/h
Snow load
75kg/sqm (snow can't stay if use big degree roof pitch design)
Other features
Easy to assemble and disassemble
No pole inside, 100% available interior space
PVC window sidewalls
Anchoring
Rain Gutter
Lining and curtain
Glass door units
Hard walling system
Glass walling system
Transparent PVC cover and sidewall
Flooring system
Weight plate
A comprehensive range of additional accessories is at your disposal. Should you require further details or assistance, please do not hesitate to get in touch with us.
---