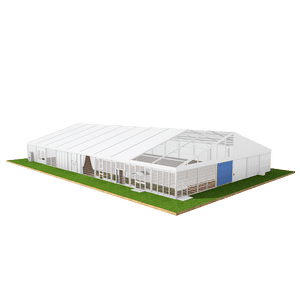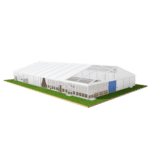 A-Frame Clear Span Tent
2023年8月31日
Glamping Dome tent
2023年9月26日
New Clear Span Tent in Shanghai Sports Park
Xujiahui Sports Park, located in the heart of Shanghai's urban core, has recently added a cutting-edge security pavilion to its infrastructure. This addition aims to enhance safety and security measures for the numerous concerts and sporting events hosted at the park, including major venues like the Shanghai 80,000-seat Stadium, the Shanghai 10,000-seat Arena, and the Shanghai Swimming Arena.
Covering an expansive 35.96-hectare area with a total construction area of 300,000 square meters, Xujiahui Sports Park has become a central hub for sporting events and entertainment in Shanghai. Recent events have drawn thousands of spectators, underscoring the park's significance as a premier venue for concerts and sports competitions.
The newly installed security check tent-A frame 10m width tent and Pagoda 5X5m, constructed by our team, plays a vital role in ensuring the safety of all park visitors and event attendees. Equipped with advanced screening technology, the pavilion ensures that everyone entering the park undergoes thorough security checks.