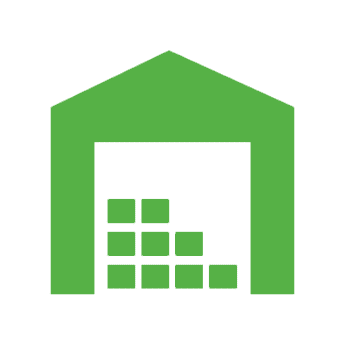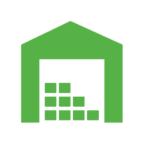 Warehouse Tents
2023年8月14日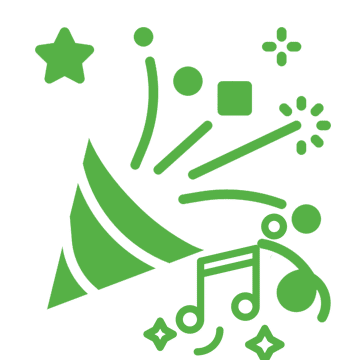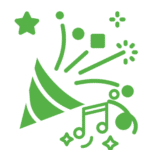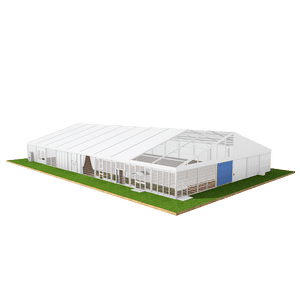 Hotel & Resort Tents
ALL EVENTS presents a collection of chic, top-quality, and opulent Glamping Tents, tailored for hotels, resorts, glamping retreats, farm stays, staycation spots, and Airbnb accommodations.
In addition to our Glamping Dome Tent, we've introduced an array of fresh Glamping Tent offerings to meet the diverse needs of glamping resorts, hotels, and Airbnb hosts. Introducing Jumei Glamping, our premium brand under the All Events umbrella, dedicated to crafting high-end glamping products.
Our Glamping focuses on the development, design, and production of luxury glamping tents and pods, including innovative glamping pods, safari tents, and safari lodge tents. This extensive range of glamping products offers a wide selection for various glamping experiences, be it at a leisure resort, campsite, or Airbnb glamping venture.
Looking to escape the winter chill and break free from the daily grind? If you crave a holiday that envelops you in luxury and extravagance, our elegantly appointed resort glamping tents are your perfect companions. No matter your style preference, rest assured that an abundance of luxury awaits as you embark on a glamorous glamping journey in a breathtaking destination
Tent Sample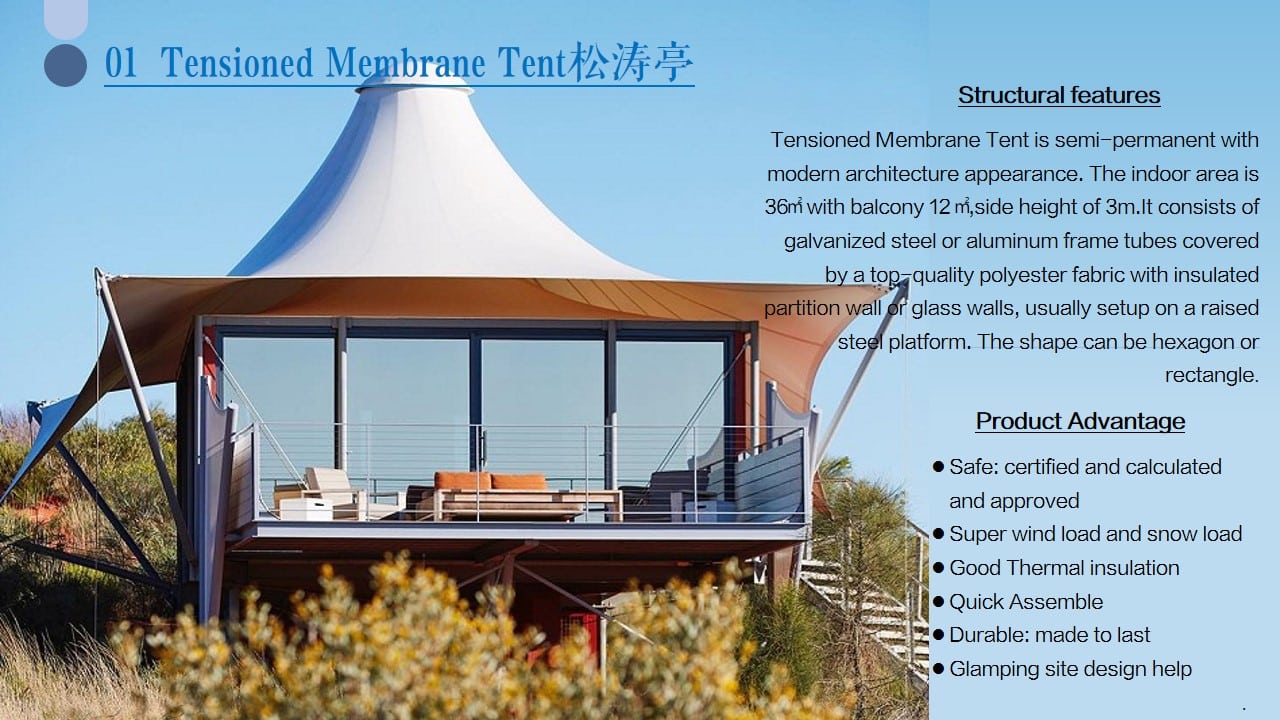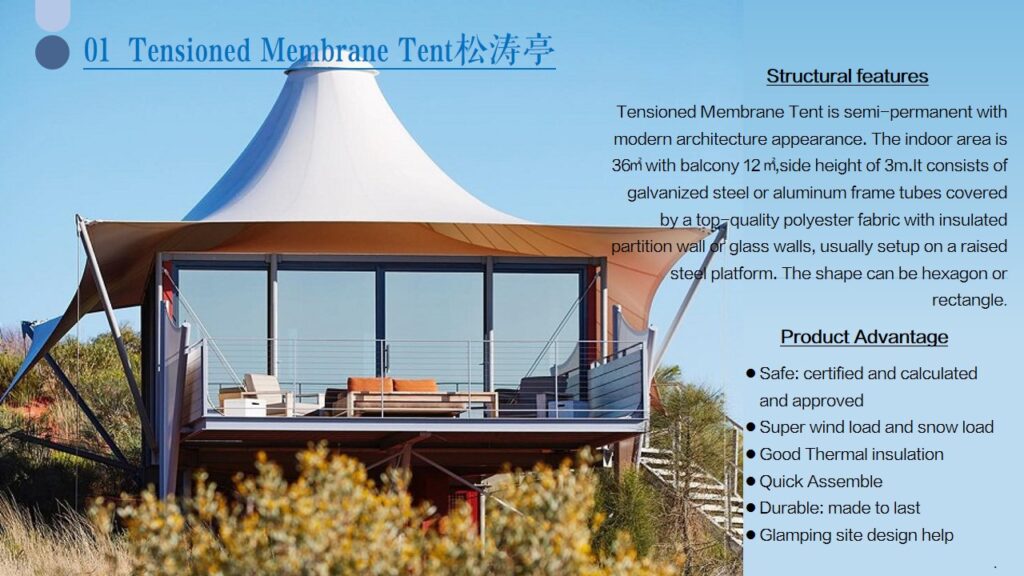 ---
---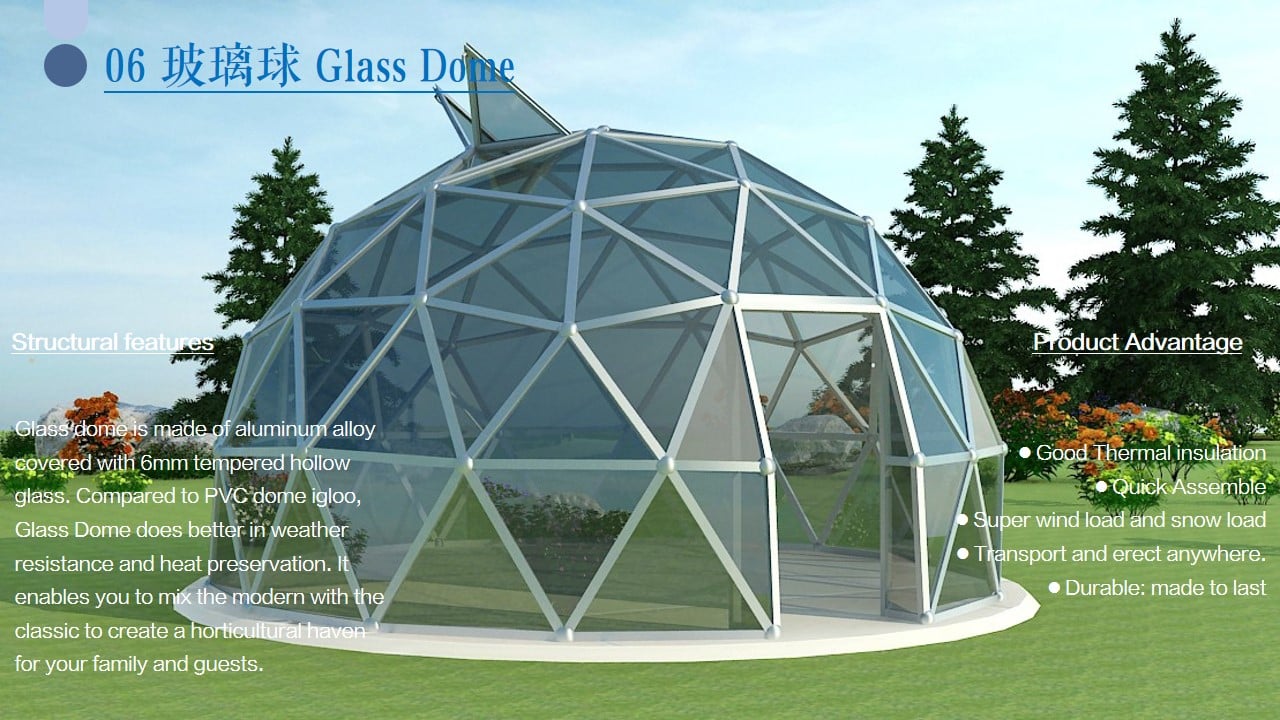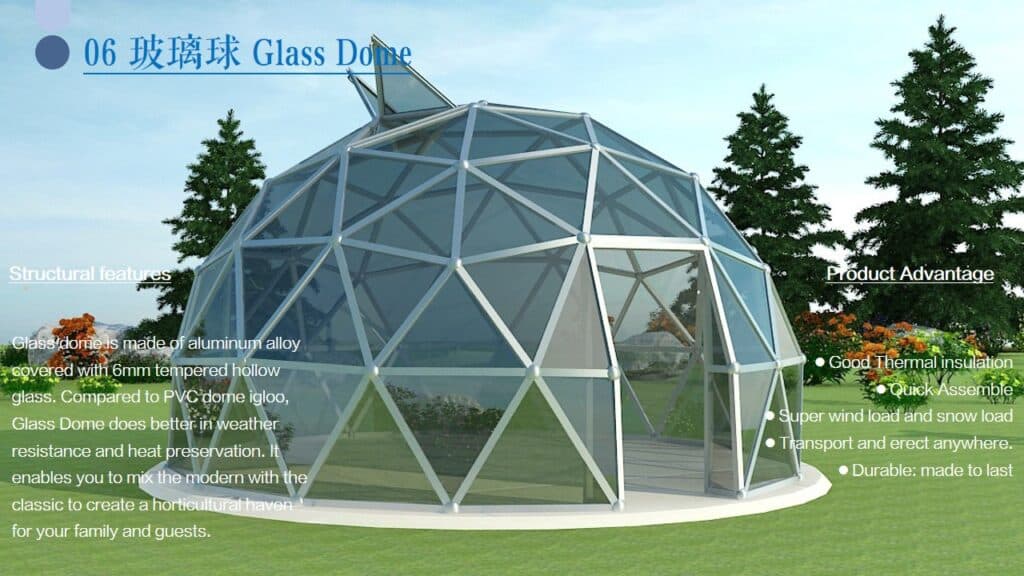 ---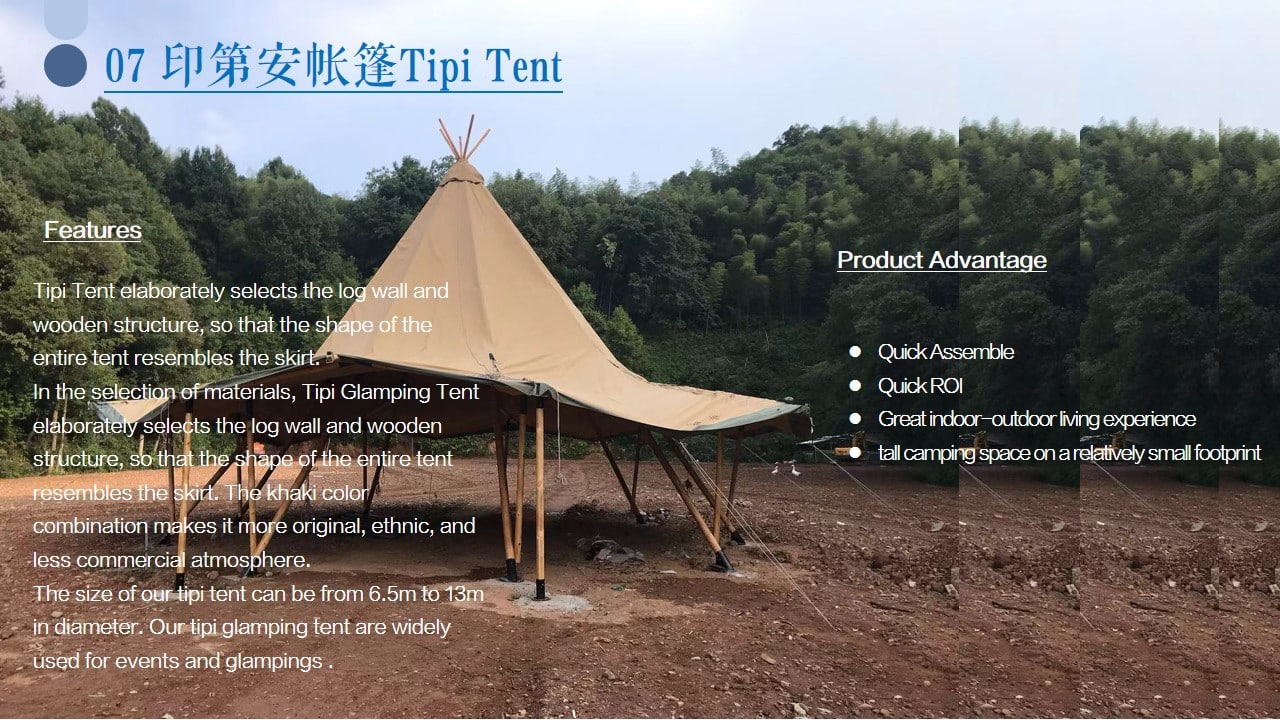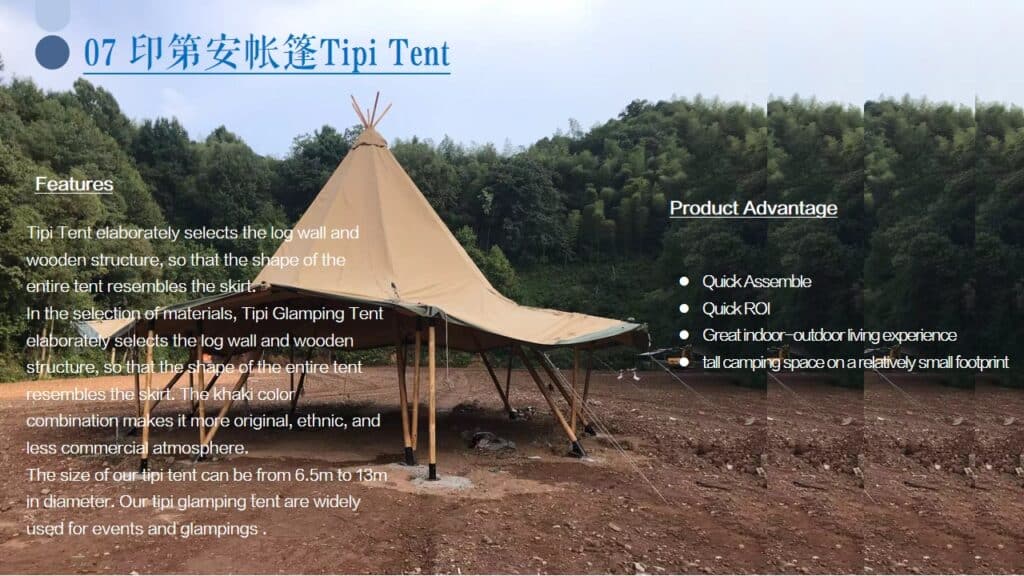 ---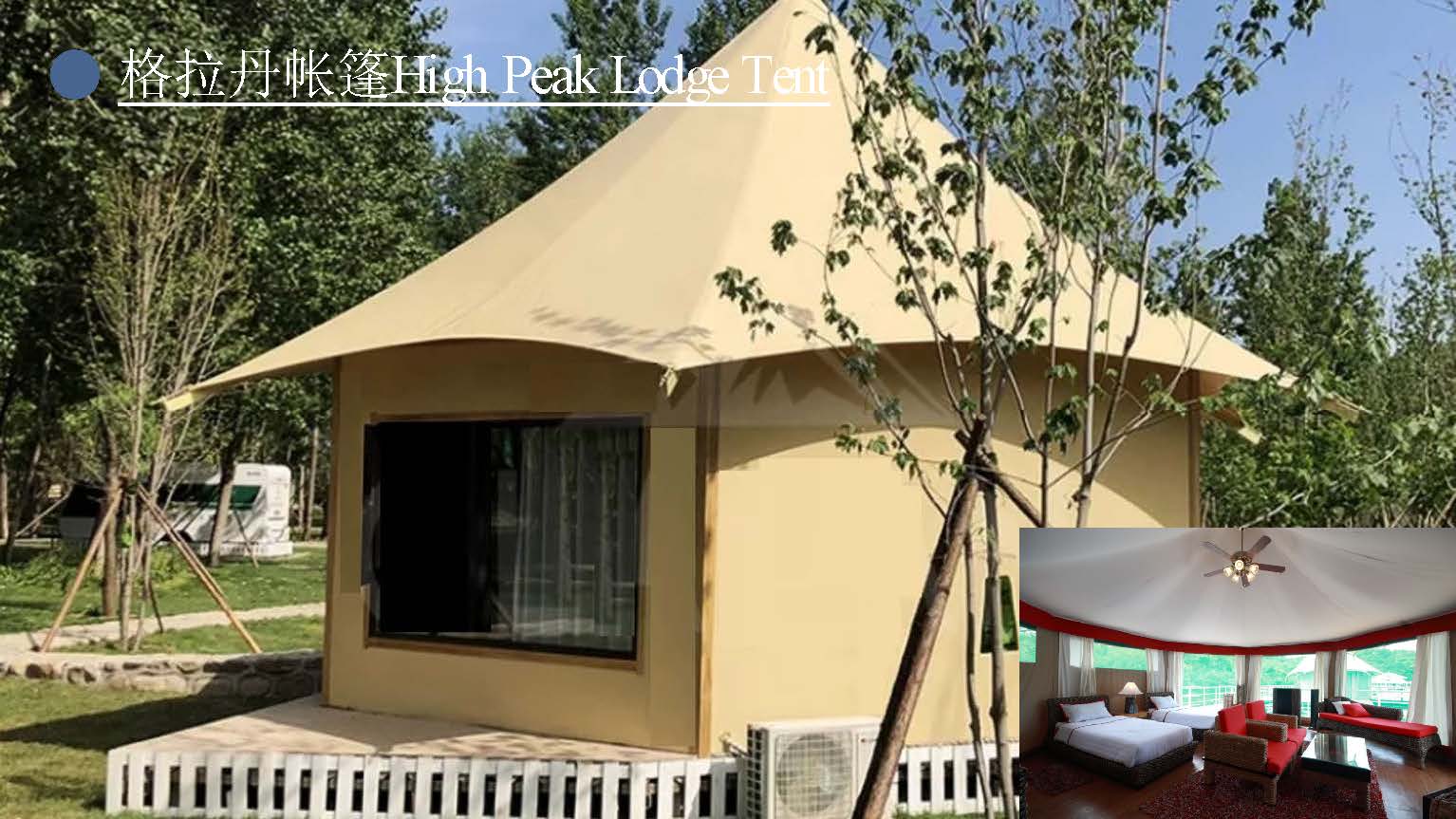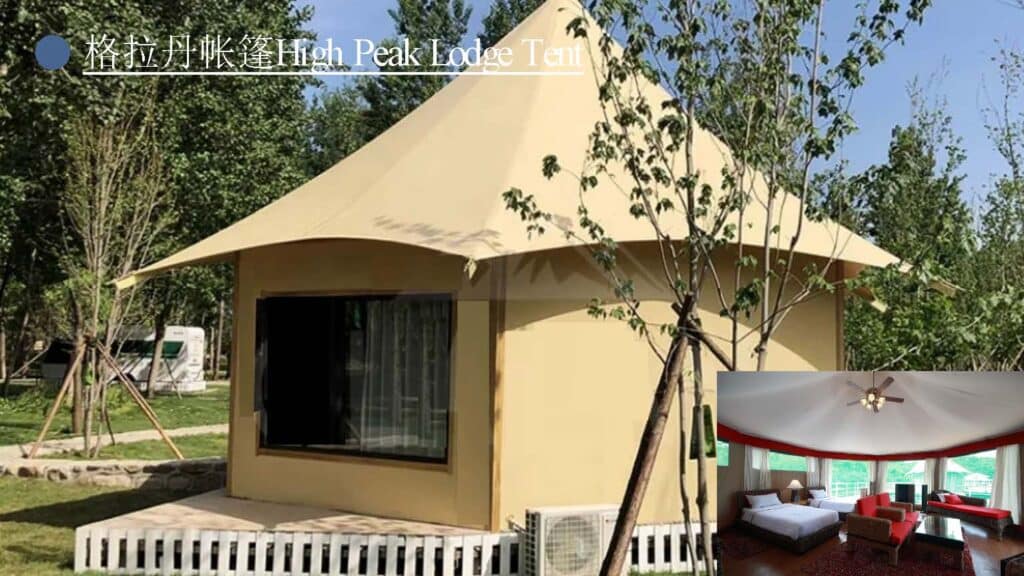 ---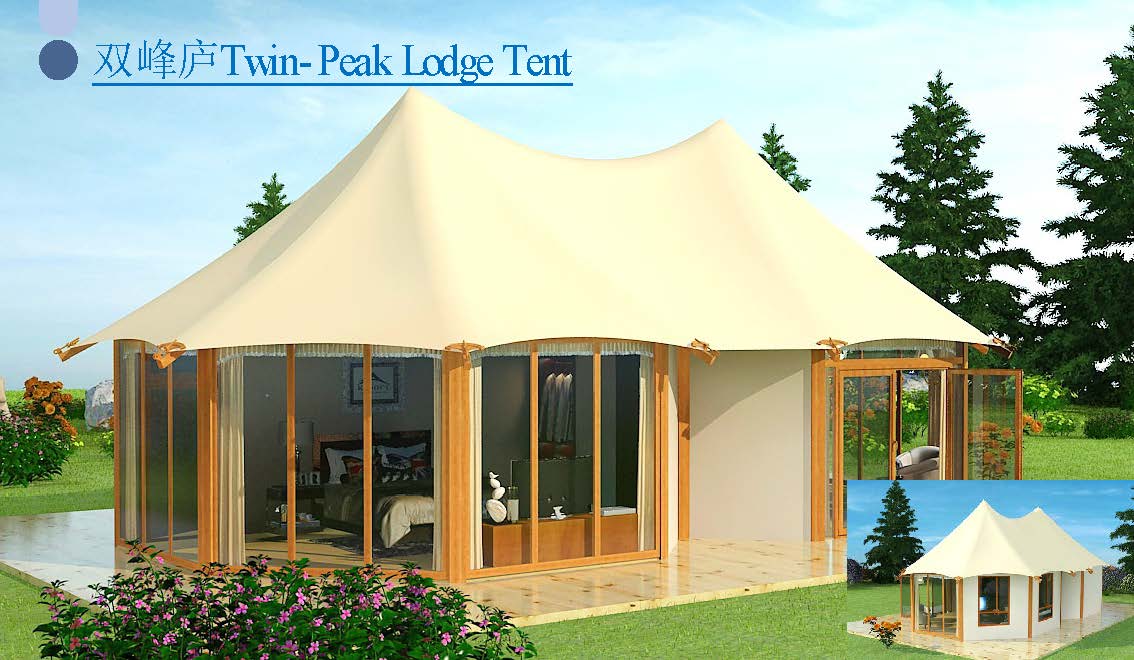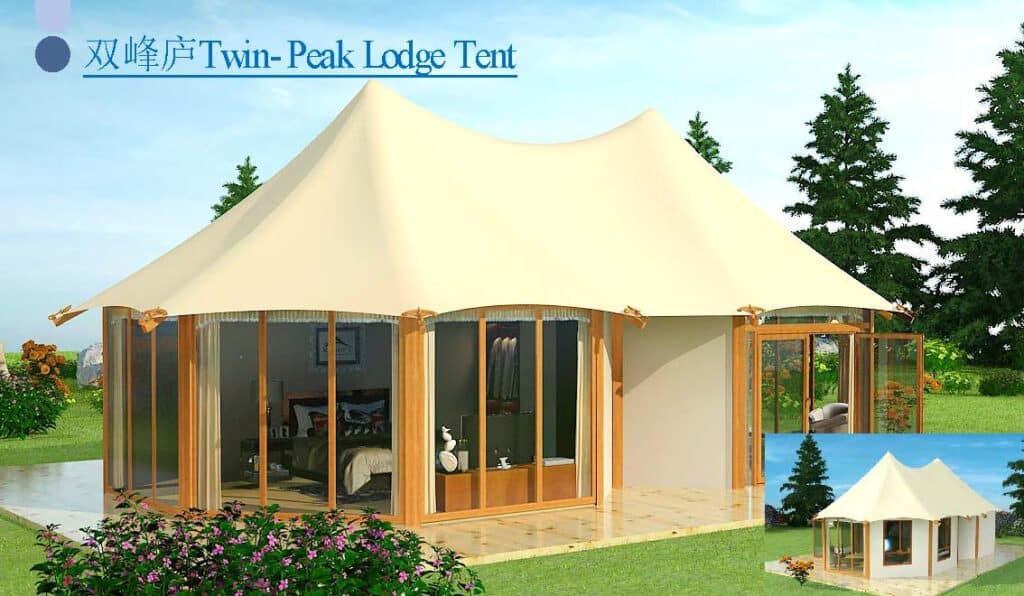 ---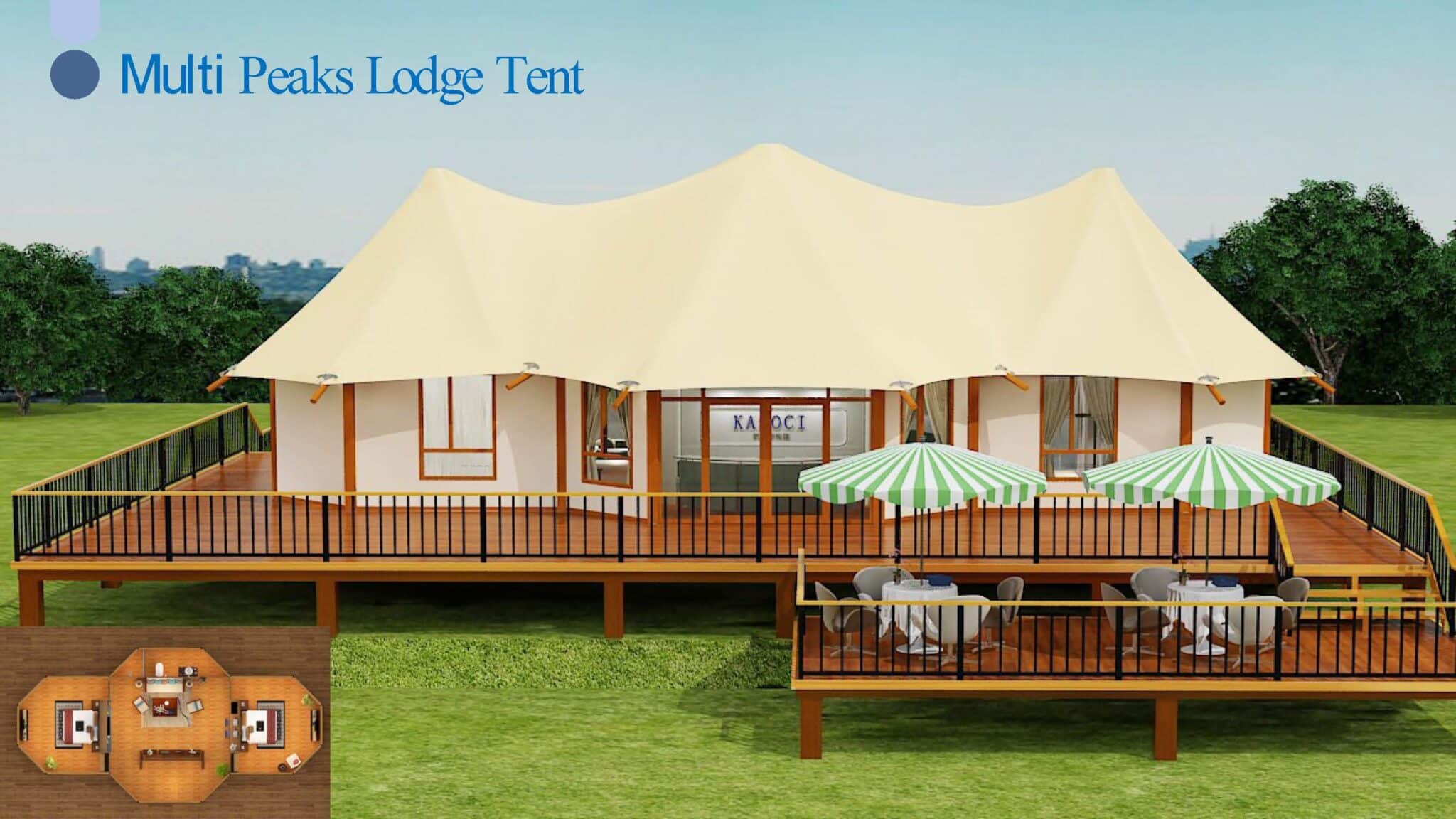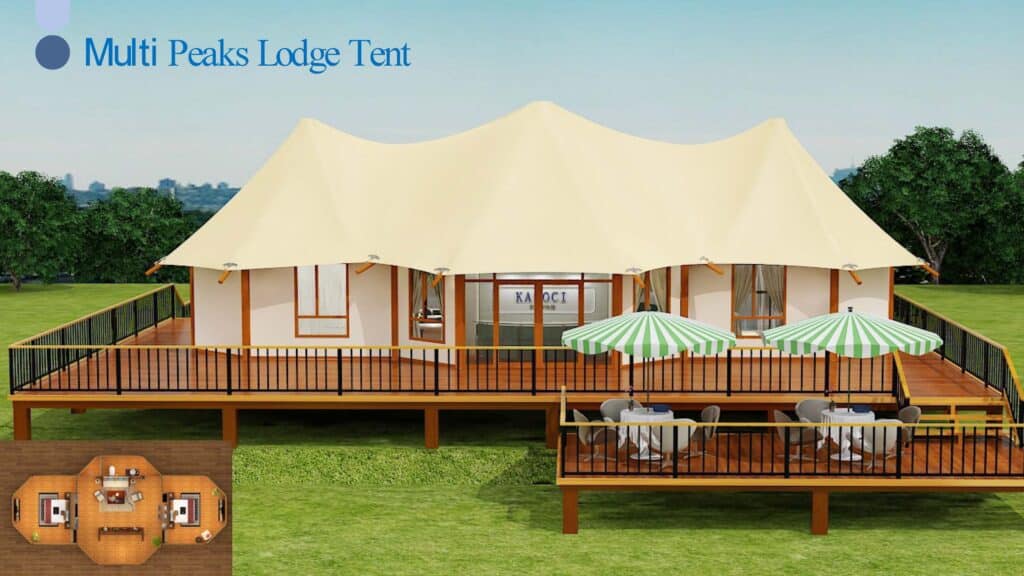 ---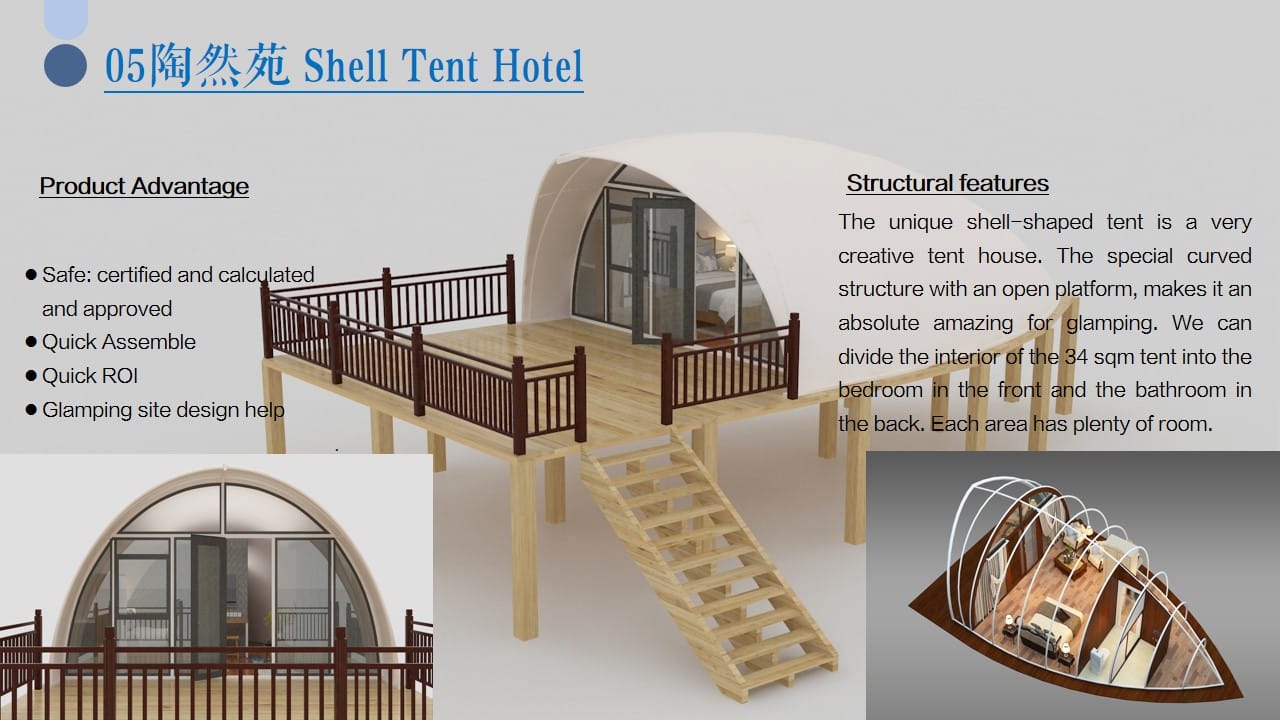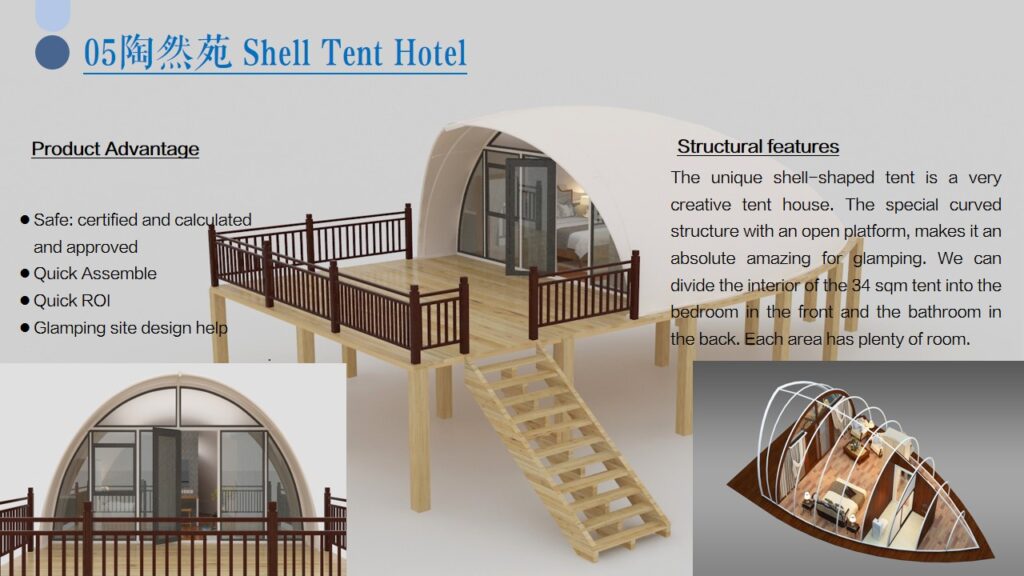 ---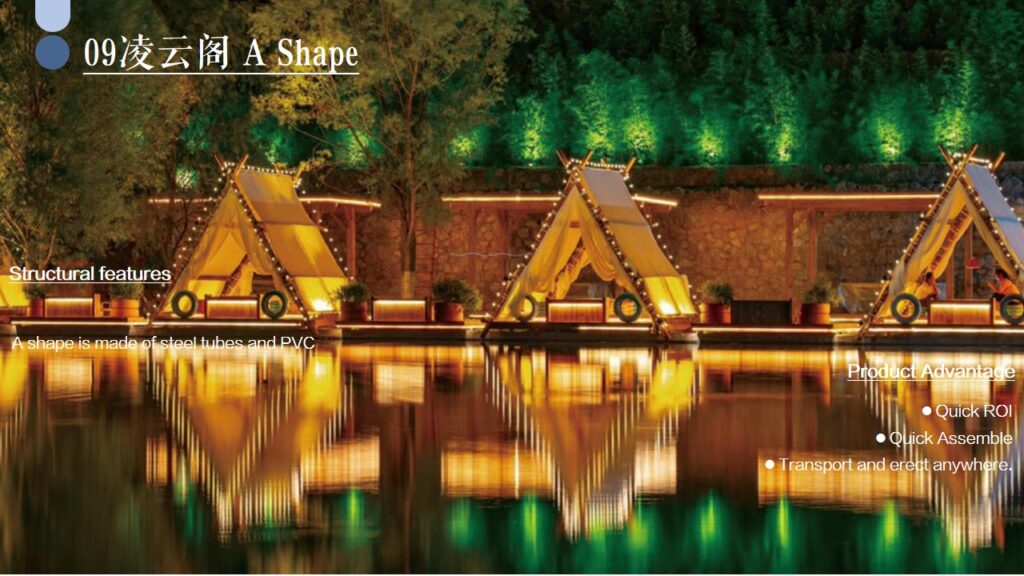 ---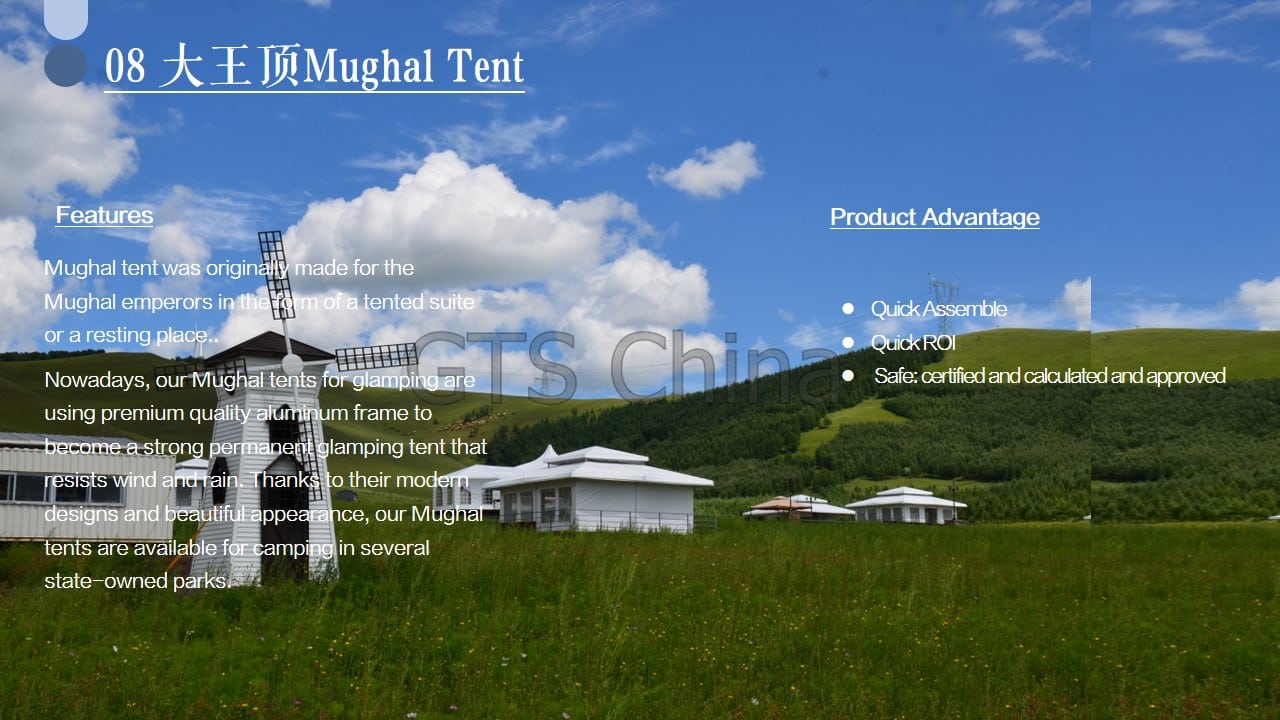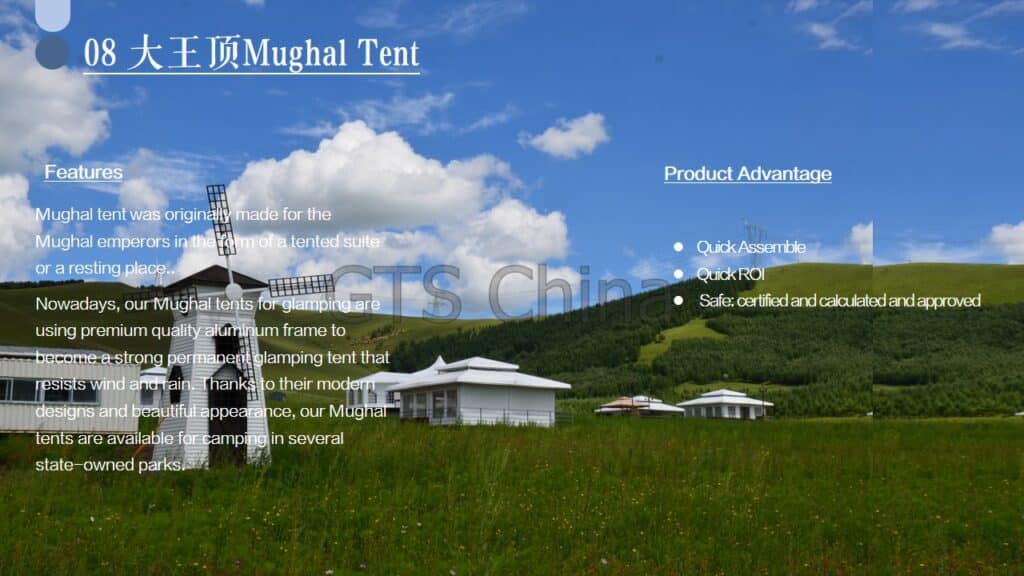 Other Simple Tent for glamping
Simple glamping tents incorporate a sturdy frame made of steel and wood, providing robust support. Its top layer is crafted from waterproof PVC, ensuring protection against the elements. The sidewalls are constructed using durable materials like canvas fabric.
With its safari-inspired aesthetics and comfortable accommodations, it allows travelers to immerse themselves in nature while enjoying modern comforts. Whether it's stargazing in the desert or exploring wild parks, this structure enhances the overall camping experience, combining adventure with relaxation.
Welcome to ask for catalogue.