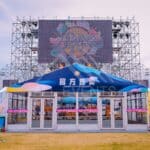 Concert & Festival Tents and Structures
2023年10月13日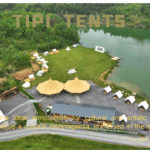 Teepee Tents: Your Ultimate Guide to Quality and Style
2023年11月7日
Tent Geodesic Domes manufacturer from China
In modern camping and outdoor activities, tents are an essential part of the experience. One particularly intriguing type of tent is the "geodesic dome" tent. This article delves into various aspects of tent geodesic domes, including their definition, dimensions, advantages, disadvantages, temperature control, and pricing. If you are interested in this unique tent type or want to learn more, "All Events Geodesic Dome," a renowned Chinese manufacturer of geodesic dome tents, is here to provide professional services, as showcased at the end of this article.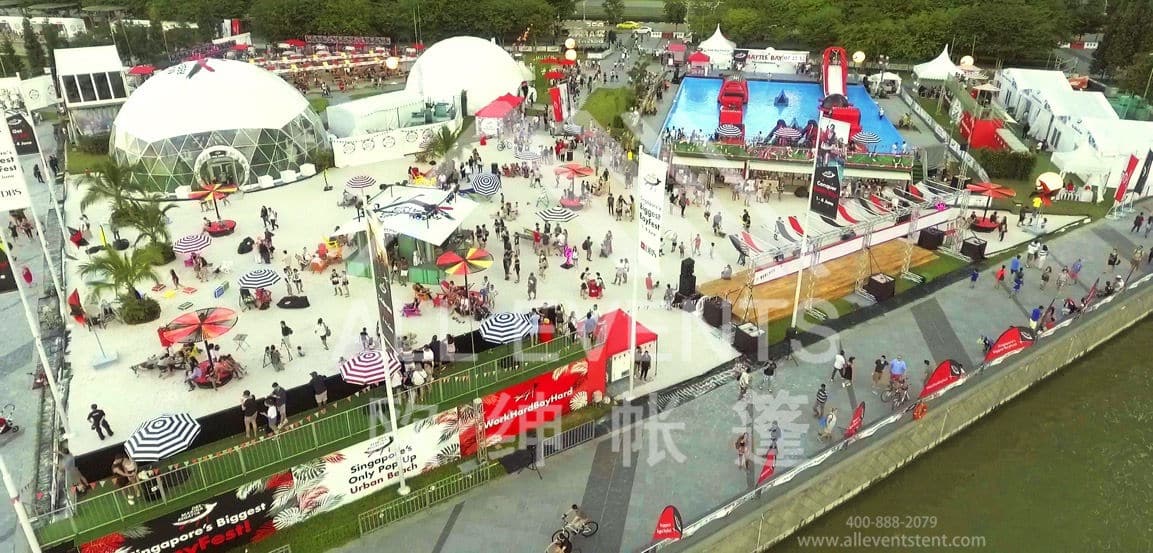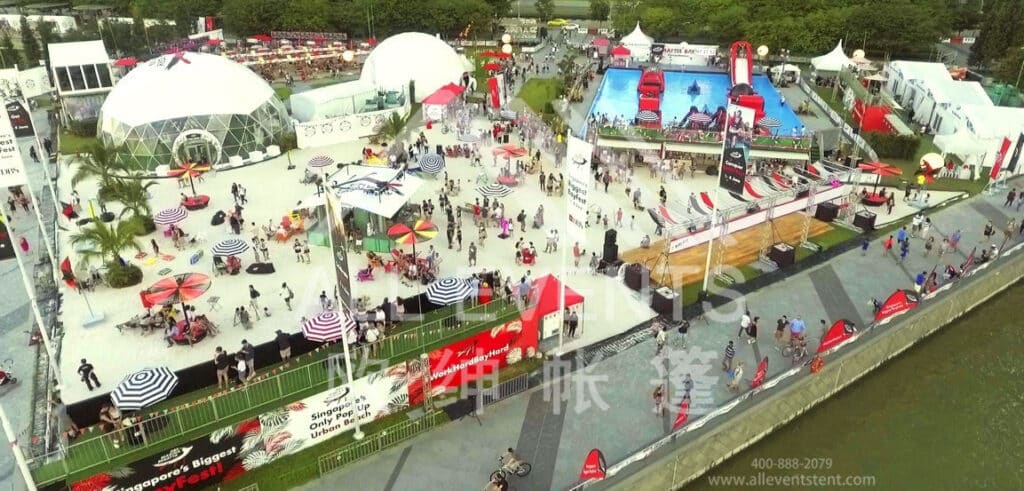 What is a Geodesic Dome Tent?
A geodesic dome tent is a spherical structure constructed with panels in the shape of polygons, such as triangles. This design, pioneered by the renowned engineer Buckminster Fuller, is well-known for its exceptional structural stability. Geodesic dome tents offer outstanding wind resistance and durability, making them a popular choice for outdoor activities and camping.
Tent Geodesic Dome Dimensions .
The dimensions of geodesic dome tents vary depending on their intended use, ranging from small camping tents to large event tents. Size is typically measured by diameter from 4m to 40m. This versatility makes them suitable for various occasions, including camping, music festivals, weddings, and exhibitions.
For glamping dome tent,the general tent size is from 5-10m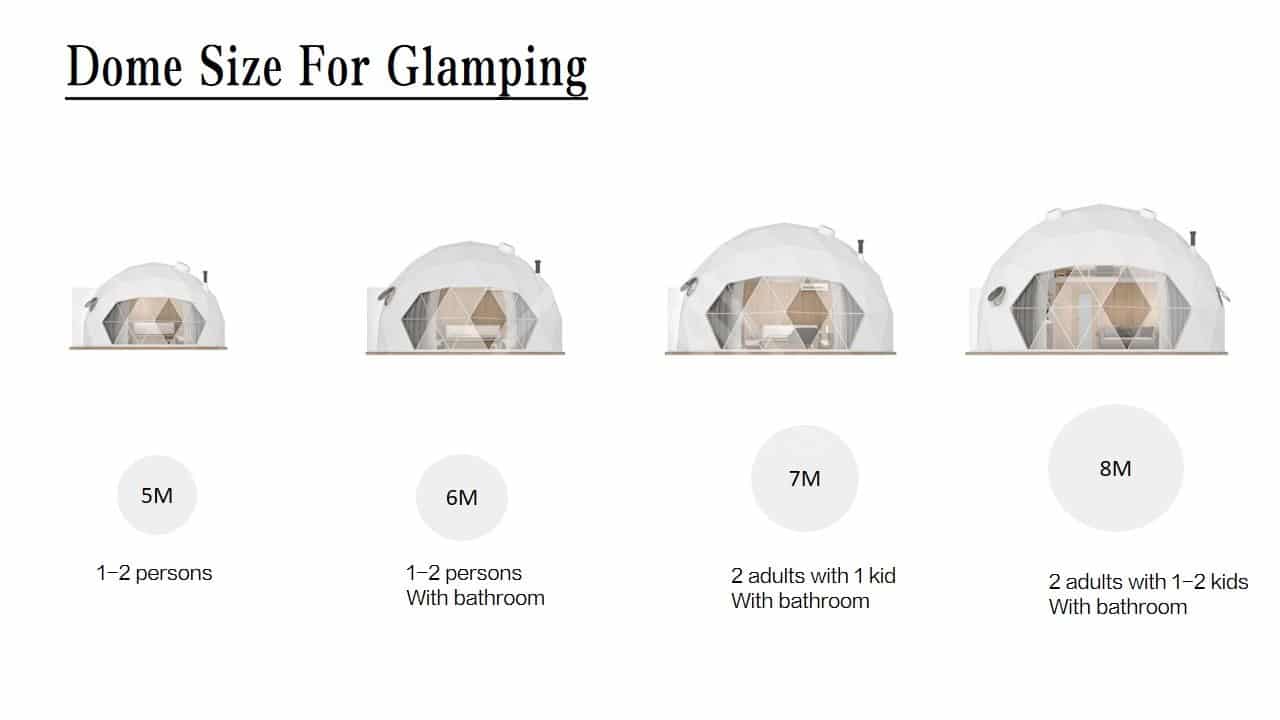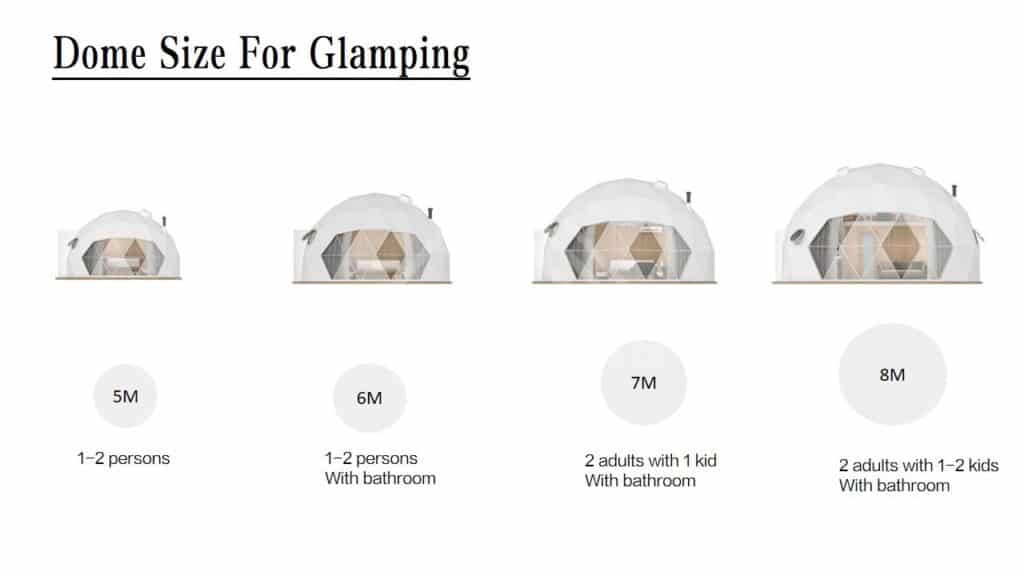 Are Geodesic Tents Good?
Geodesic dome tents boast several advantages, including superior structural stability, durability, ease of setup and takedown, adaptability to various weather conditions, and their distinctive aesthetics. Whether it's in the midst of inclement weather during outdoor activities or in extreme cold or hot environments, geodesic dome tents provide reliable shelter.
What is a Disadvantage of a Geodesic Dome?
While geodesic dome tents have numerous benefits, one potential disadvantage is their cost. The complexity of their structure and materials can make them more expensive than traditional tents. However, their durability and versatility often make them a worthwhile investment for those seeking a long-term, high-quality shelter solution.
Do Geodesic Domes Get Hot?
Geodesic dome tents are renowned for their exceptional temperature control capabilities. Their unique spherical design enables natural airflow and the even distribution of heat, effectively preventing the accumulation of hot air. With the addition of proper ventilation and insulation, these tents offer optimum comfort, making them suitable for use in both hot and cold environments. Furthermore, geodesic dome tents can be equipped with additional features such as stoves for cold weather or air conditioning systems for hot conditions, ensuring that occupants remain comfortable regardless of the outside temperature."
How Much Does a Geodesic Tent Cost?
The cost of a geodesic dome tent varies based on size, materials, and additional features. Small camping models can be relatively affordable, while larger event-sized domes can be more expensive. It's important to consider the specific needs of your event or activity when budgeting for a geodesic dome tent.
Conclusion: Tent geodesic domes offer a unique and reliable shelter solution for various outdoor activities and events. Their outstanding structural stability, adaptability to different weather conditions, and distinctive appearance make them a popular choice. If you're interested in acquiring a geodesic dome tent, "All Events Geodesic Dome," a leading Chinese manufacturer, is ready to provide you with professional services and solutions for your specific needs.